All members of the campus community are invited to contribute to the drafting and adoption of TCNJ's first Sustainability Plan. The goal of the plan is to identify the policies, resources, and programs needed to place TCNJ as a genuine leader in higher education's efforts to promote environmental sustainability. To date, many inspired groups on campus have promoted various environmental initiatives. Moving forward, College leadership seeks to coordinate these efforts as well as assess what is missing. The Sustainability Plan will identify, prioritize, and coordinate environmental initiatives so that TCNJ minimizes its carbon footprint, better stewards its resources, and provides environmental leadership on and beyond campus.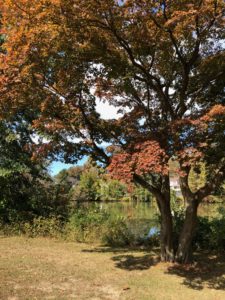 The Environmental Sustainability Council seeks public input on the Sustainability Plan.
Please fill out a brief Qualtrics survey on TCNJ's strengths and weaknesses in promoting environmental sustainability. You can find the survey at https://tcnj.co1.qualtrics.com/jfe/form/SV_1GoIY01RdvsZ3cV
On Earth Day (April 22) and the day before open forums will be held to solicit comments on the draft plan, which will be disseminated to the college prior to the forums. Everyone is invited to participate in a workshop, an open forum, or both. You can also email comments before the end of April 22 to climate@tcnj.edu. The final version of the plan will then be considered by the Environmental Sustainability Council (ESC), the Committee on Strategic Planning and Priorities, and finally the Board of Trustees. Click here to read the draft plan, Greener Going Forward: Sustainability Plan 2020-2025. 
Please participate. This is your opportunity to shape the college's environmental efforts
over the next several years!
Open forums during Earth Week on draft Sustainability Plan.
Tuesday April 21 | 3:00-5:00: https://tcnj.zoom.us/j/450212061
Wednesday April 22 | 10:00-noon: https://tcnj.zoom.us/j/254755405
Contact Brian Potter, Co-chair of the Environmental Sustainability Council, with any questions or comments at potter@tcnj.edu