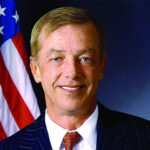 The Jamie Fox Scholars Program at The College of New Jersey names five students, who are sophomores, juniors, or seniors, as Jamie Fox Scholars. The Fox Scholars are matched with a seasoned public affairs mentor, who provides them with a behind-the-scenes look at the inner workings of politics and policymaking, introductions to and shadowing with elected and government officials, and advice on a path forward into a career in the public sector.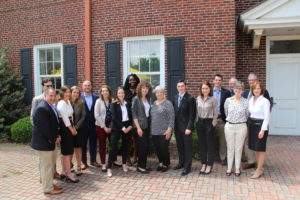 The Scholars Program is an initiative of the James P. Fox Memorial Fund, which was founded in 2017 to create a living legacy to honor New Jersey native Jamie Fox (October 30, 1954 – February 20, 2017), a lifelong public servant whose 40-year career generated many important policy achievements. ​In February 2018, the James P. Fox Memorial Fund announced the establishment of an academic mentoring program in partnership with The College of New Jersey. The initiative brings to life one of Jamie's passions: mentoring young people and helping them understand what it takes to succeed in government service. The program's goal is to provide students with real-life public-sector experience and advice through mentorship and networking opportunities, with the goal of facilitating knowledge of and access to public service employment opportunities.
Fellows receive a $1,000 stipend to participate. You do not need experience in public affairs to apply!
Program components include:
One-On-One Mentoring: Scholars will be assigned and meet regularly with a mentor. Mentorships are available in federal, state, local government, and communications, lobbying, and political campaign agencies.
Field-Based Training: Scholars will attend field trips to experience a "behind-the-scenes" view of the public sector.
Scholars are selected by The College of New Jersey's Political Science Department in conjunction with The Jamie P. Fox Memorial Fund.
The application deadline for the 2021 Scholars Program is Fall 2020.
Congratulations to the 2020 Fox Scholars!!
KATHERINE DOBROW
Economics Major & History Minor
mentored by David Rousseau, former NJ State Treasurer & Current VP Association of Independent College & Universities
JADA GRISSON
African American Studies & Political Science Major
mentored by Kay Elizabeth Li Causi, President & CEO, Hoboken Strategy Group, Inc. 
DAVID MCMILLAN,
Philosophy Major, Economics Minor, & Classical Studies Minor
mentored by Kevin Hagan, Princeton Public Affairs Group
JOSHUA OH
Political Science Major & Deaf Studies Minor
mentored by Doug Hritz & Danielle Alpert, River Crossing Strategy Group
CHINTAL SHAH
Interdisciplinary Business, Economics Minor, & Italian Minor
mentored by Justin Braz, Deputy Chief of Staff for Legislative Affairs for NJ Governor Phil Murphy
James P. Fox Memorial Fund, Inc.