On October 15, 2021 at 12:30 pm, Politics Forum hosts Tanu Kumar, Ph.D., postdoctoral fellow at William and Mary College as she presents "Housing as welfare: how subsidized homes redistribute wealth and create local-level interest groups in urban India" on Zoom. 
Urbanization is accompanied by the challenge of providing residents of growing cities, particularly the poor, with housing. How do large and widespread policy initiatives to do so affect citizens? Dr. Kumar studies a policy implemented in Mumbai, India, and find that it makes beneficiaries substantially wealthier and better educated. At the same time, she finds that beneficiaries are more active than non-beneficiaries in local politics and have a vested interest in protecting the value of their housing. Dr. Kumar argues that housing, like many other better studied welfare programs, is a powerful redistributive tool that can also create active interest groups at the local level.
Zoom link: https://tcnj.zoom.us/j/91813567147?pwd=aHZWUHFUS3FOcmJ5YUhGeGFVQnJsQT09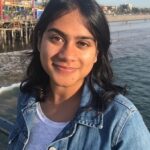 Tanu Kumar earned her PhD in political science at the University of California at Berkeley in 2020. Her scholarship focuses on urban politics and political behavior, mainly in India. She seeks to understand the effects of policies aimed at managing rapid urban growth with a particular concern with how policy shapes, and is shaped by, the behavior of citizens and local-level officials.. She is currently a postdoctoral fellow at William and Mary College. She will begin a tenure track appointment in the Division of Politics and Economics at Claremont Graduate University in fall 2022.